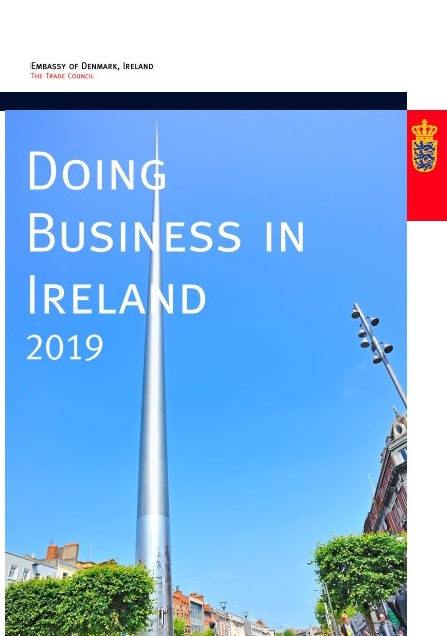 Doing Business In Ireland
The Trade Council in Ireland had made a booklet about "Doing Business in Ireland".
The main purpose of the booklet is to provide the reader with basic knowledge before entering the Irish market. This includes information on the economy, important sectors, business culture, plus opportunities and risks when doing business in ireland.
While the booklet will answer many of the general questions, the Trade Council at the Danish Embassy in Ireland can provide additional information, which will complement the booklet and provide greater insight into understanding the Irish market.
You can find the booklet here: Doing Business in Ireland.
Market Information
The website https://thetradecouncil.dk/publikationer contains The Trade Council's reports, analyses, magazines, newsletters and lists of subsidiaries. This makes it easy to search for information on precisely the market or sector that is relevant for you.
The website is in Danish only, but some publications and reports are available in English.
contact
The Trade Council can be contacted daily between 09.00-16.00. Telephone + 353 1 475 6404 or mail
dubamb@um.dk
.
Meetings by appointment only.