Services provided by The Trade Council
The Danish Embassy in Dublin assists Danish exporters in their marketing and sales efforts in Ireland. Throughout the years the Embassy has built up an extensive knowledge of the Irish and Danish markets and it has developed long-standing experience in giving support to Danish companies.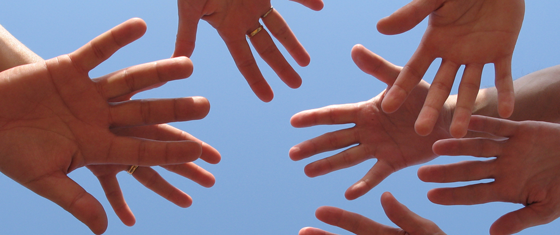 We continuously monitor the developments in the Irish market and have gained our long-standing experience through cooperation with a wide range of Danish and Irish companies.

The Embassy charges a fee of 995,00 DDK per hour consultancy support in accordance with The Foreign Ministry's payment regulations. The claimant will be informed of the claim for payment and the embassy will provide a written offer if the assignment is estimated to take more than one hour.
In brief the embassy can provide
Strategic and operational export planning.
Market research and surveillance with regards to export, sourcing and investing.
Preparation of solidity, market and competitor analyses.
Planning and coordinating sales drives, exhibitions and campaigns.
Screening and establishing contact to potential customers, agents and distributors.
Lobbying and contact to local and central authorities.
Active sales support in market introductions and personal follow-up on ongoing business.
Provision of office and meeting facilities.
Assisting in travel and meeting planning.
Preparation of feasibility studies, business plans and assisting in the formation of subsidiaries or sales offices at local or regional levels.
Assisting in Due Diligences.


Market analysis and intelligence
Preliminary screening of market opportunities or fully fledged market reports; information about the competitive environment; identification of sales and distribution channels; agent and distributor search; advice on market entry strategies; advertising and public relations; and information on local rules and regulations.
Partner search
Identification of potential local business partners based on individual profile input.

Visiting programs
Setting up and providing logistical support to visiting programs that are tailored to the individual needs of Danish company in question.

Investment advice
Assistance in setting up local representative offices or production facilities, either wholly owned or as a joint venture, including feasibility study input.

Lobbying troubleshooting
Lobbying key decision-makers in Irish governmental departments in support of Danish commercial interests and business projects.
Seminars
Both substantive and logistical assistance in organising product presentations, product launches and technical seminars.
Exhibitions
Participation in exhibitions and monitoring of upcoming exhibitions.

Direct mail
Distribution of company brochures and sales material to potential customers and follow-up activities including telephone canvassing.
High-profile social events
Assistance in organising public relations events either at the Danish Embassy in Dublin or at an alternative location.
Hiring a Commercial Adviser
Longer term assistance to Danish companies through direct access to a Commercial Adviser. This adviser will take care of the interests of the company for a specific period of time. This can precede the Danish company employing an individual directly in the Irish marketplace, while the company takes time to research the market for its products.
Further assistance
This list is by no means complete. Please do not hesitate to contact the Commercial Section with any specific requirements regarding export opportunities within the Irish market. In most cases the Commercial Section can tailor its services to the requirements of the Danish company in question and often combines a number of the above services to achieve success.
According to Danish government regulations our consultancy services are subject to charges. The fee charged per consultancy hour is DKK 935,00. Exploratory consultations are free, as is assistance provided to Irish importers looking for Danish suppliers.
Export start packages for small and medium sized enterprise
Small and medium sized Danish enterprises can qualify for support to from Denmark's Export Council to enter certain export markets. The Danish Export Council offers this special support package to small and medium size enterprises, to assist them in their investigations of the specific export markets. This assistance provides the qualifying Danish company with direct access to Commercial Advisors located in the export market. There are certain terms and conditions associated with a company's eligibility to apply for this package, however all enquiries from Danish companies are welcome.

Global Public Affairs
Building good relations with public decision-makers and knowledge about political processes and key actors in the export markets have become an increasingly more important part of Danish enterprises' strategy to retain or win market shares globally.
For this reason The Trade Council has launched a number of targeted services under the umbrella term "Global Public Affairs". These services can support your business' positioning vis-a-vis public authorities or political decision-makers in other countries.
Our global presence, political know-how and international network make us a strong partner for Danish enterprises operating in export markets under regulated or difficult conditions.
In this regard the embassy can offer your business the following services within Global Public Affairs:
Access to key decision-makers - also at the highest level.
Mapping of key actors and their mutual positioning in a given area
Monitoring and mapping of legislation and political processes
Organising activitities that create awareness of "Danish Solutions" - targeted at public decision-makers, media etc.
Assessment and handling of trade policy issues as well as political risks, CSR and anti-corruption
Handling disputes and monitoring lawsiuts
Advice concerning "Base of the Pyramid", i.e. new market segments within low-income group


Technical Export Advice
The Trade Council is a customer-oriented export and investment promotion organisation. The Trade Council creates results through individual approaches based on the customers' needs. Focus is to be placed where the Trade Council creates most value for the business community and for Denmark. This applies to both export promotion and efforts to attract foreign direct investment to Denmark.
A range of services is available free of charge at The Trade Council's Danish webpage. For more information visit The Trade Council.

contact
The Trade Council can be contacted daily between 09.00-16.00. Telephone + 353 1 475 6404 or mail
dubamb@um.dk
.
Meetings by appointment only.